Checked on:
20 January 2023
Your relationship ended
You and your partner have decided to split up
The end of a relationship represents a big change, one that often carries over to many other aspects of your life. For example, you might have to make arrangements about children, maintenance payments and child support, your home and how to divide your possessions. One element that is sometimes overlooked is the pension rights that you have both built up during your relationship.
Implications: survivor's pension
If you and your partner decide to split up, your ex will still be entitled to a survivor's pension. This is called an 'extraordinary survivor's pension', and will be paid to your ex-partner when you die.
Vragen over het bijzonder nabestaandenpensioen
Op welk bijzonder nabestaandenpensioen heeft uw ex-partner recht?

Uw ex-partner heeft recht op het nabestaandenpensioen dat u vóór en tijdens uw relatie heeft opgebouwd.

Gaat u een tweede keer scheiden?

Bent u tijdens uw dienstverband bij uw werkgever al eerder gescheiden? Dan hebben we mogelijk voor uw eerste ex-partner al een bijzonder nabestaanden pensioen vastgesteld. Het bijzonder nabestaandenpensioen voor uw tweede ex-partner bestaat uit het nabestaanden-pensioen dat u heeft opgebouwd vanaf de eerste scheidingsdatum tot de tweede scheidingsdatum.

Wilt u het anders regelen?

Uw ex-partner kan afstand doen van het bijzonder nabestaandenpensioen. Misschien omdat uw ex-partner zelf voldoende (pensioen)inkomen heeft. In de sectie 'Andere afspraken' leest u wat u en uw ex-partner moeten doen als uw ex-partner afstand wil doen van het nabestaandenpensioen.

Vanaf wanneer betalen wij het bijzonder nabestaandenpensioen aan uw ex-partner?

Wij betalen het bijzonder nabestaandenpensioen aan uw ex-partner vanaf het moment dat u overlijdt. Uw ex- partner ontvangt het bijzonder nabestaanden-pensioen totdat hij of zij zelf overlijdt.

Overlijdt uw ex-partner en bent u nog niet met pensioen?

Als uw ex-partner overlijdt en u nog niet met pensioen bent, dan wordt het bijzonder nabestaandenpensioen van uw overleden ex-partner weer toegevoegd aan uw opgebouwde nabestaandenpensioen. Uw even-tuele nieuwe partner heeft dan recht op een hoger nabestaanden pensioen. Heeft u geen nieuwe partner? Dan kunt u, als u met pensioen gaat, het nabestaanden-pensioen inruilen voor een hoger ouderdomspensioen. Overlijdt uw ex-partner en bent u al met pensioen? Dan komt het bijzonder nabestaandenpensioen te vervallen.

Heeft u een Anw-hiaatverzekering afgesloten bij Philips Pensioenfonds?

De Anw-hiaatverzekering stopt automatisch, als wij te horen krijgen dat uw relatie is beëindigd. Als u overlijdt, is er geen uitkering vanuit deze verzekering voor uw ex-partner.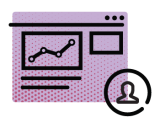 MijnPPF
Firstly, it is good to know that you can view your personal pension data in MijnPPF. You can also submit changes to it. 
Go to MijnPPF