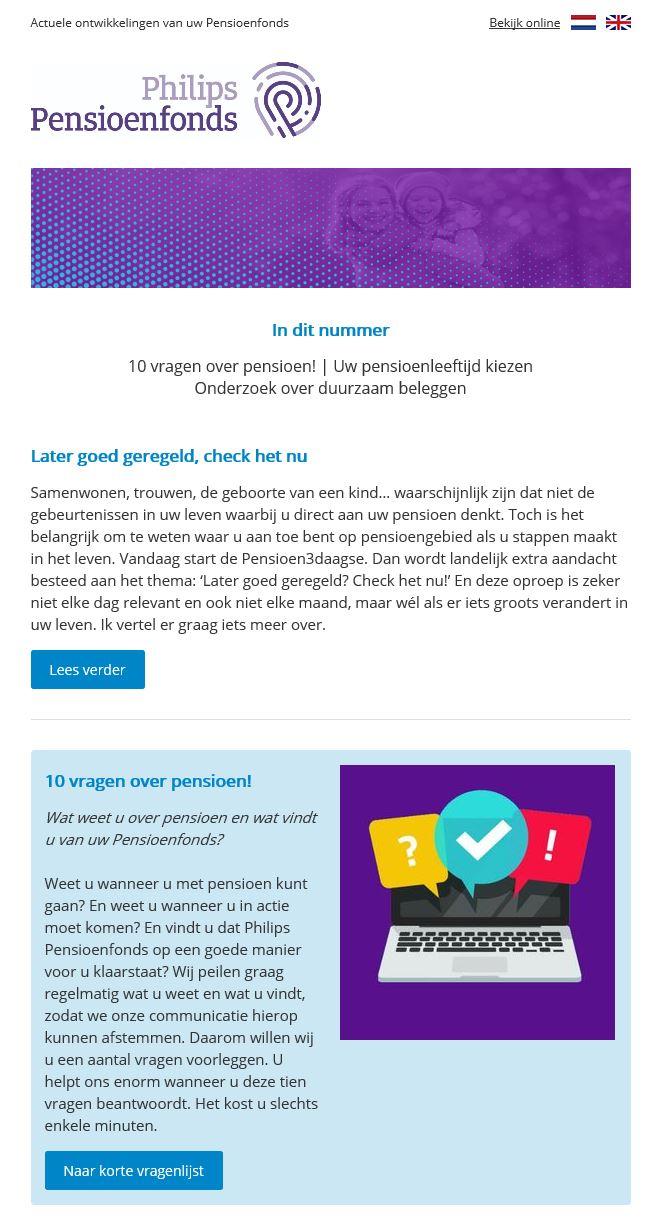 Subscribe as a participant
Register now for Gener@ties, the digital newsletter.
You can register by logging in to your profile page in MijnPPF (with DigiD):
if you are accruing pension with Philips Pensioenfonds,
if you receive a pension from Philips Pensioenfonds,
if you have worked at Philips, Signify or Versuni and have a paid-up policy with us.
Are you not a member of Philips Pensioenfonds but would you like to receive the newsletter?
Then you can subscribe by sending an email to Algemeenbestuur.ppf@philips.com. In your message, state your name, e-mail address and indicate that you wish to receive the digital newsletter Gener@ties. We only use your e-mail address for sending our newsletter. If you are not a participant and you want to unsubscribe from the digital newsletter, you can also use this e-mail address.