Checked on:
29 December 2022
New relationship
You are going to marry, you enter into a registered partnership or you are going to cohabit
If you marry or enter into a registered partnership, the municipality will inform us automatically. If you live abroad, please notify us yourself of your new partner's details using the 'Partner registration' form.
Do you accrue pension and work for Philips or Signify, and does your partner not yet receive an AOW? When getting a (new) relationship, you can take out the 'Anw-shortfall insurance'. More information can be found on the Anw-shortfall page.
Attachment
Size

Formulier Partnerregistratie

Attention cohabitants! It is important that you register your partner with us. Only then will we pay a survivor's pension in the event of your death.

257.5 kB
Attachment
Size

Form ANW shortfall insurance

Wilt u een Anw-hiaatverzekering afsluiten? Vul dan binnen twee maanden na het aangaan van uw relatie het formulier 'Anw-hiaatverzekering' in.

205.38 kB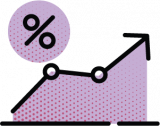 Indexation policy
We try to increase your pension each year with wage inflation. This is called 'indexation'. Do you want to know more about this?
Go to Indexation policy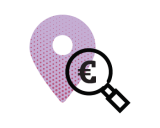 Financial position
The financial position of Philips Pensioenfonds is assessed on the basis of the funding ratio, among other things.
Go to Financial position