On 30 May 2023, the Senate approved the Future Pensions Act. What awaits you now? When will you hear what the new pension rules mean for you personally and how will we keep you informed? In the coming years, this page will be the central place where you will find the answers to those questions. Even though it is not yet known exactly what the scheme at Philips Pensioenfonds will look like, you will find a lot of information here about what you can expect.
Information about the new pension rules
The new pension scheme is expected to apply to participants of Philips Pensioenfonds from mid-2026. Only shortly before the introduction, it will become clear what the new scheme means for your personal situation. Before that happens, we will keep you informed of the expected timelines and what we already know about the scheme. We do this, among other things, with the questions and answers on this page. But we also work on articles and interviews in which we always highlight a theme of the new pension rules. Soon you will find a roadmap with the most important landmarks in the decisionmaking and communication. We will also keep you informed via our digital newsletter Gener@ties and our magazine Generaties.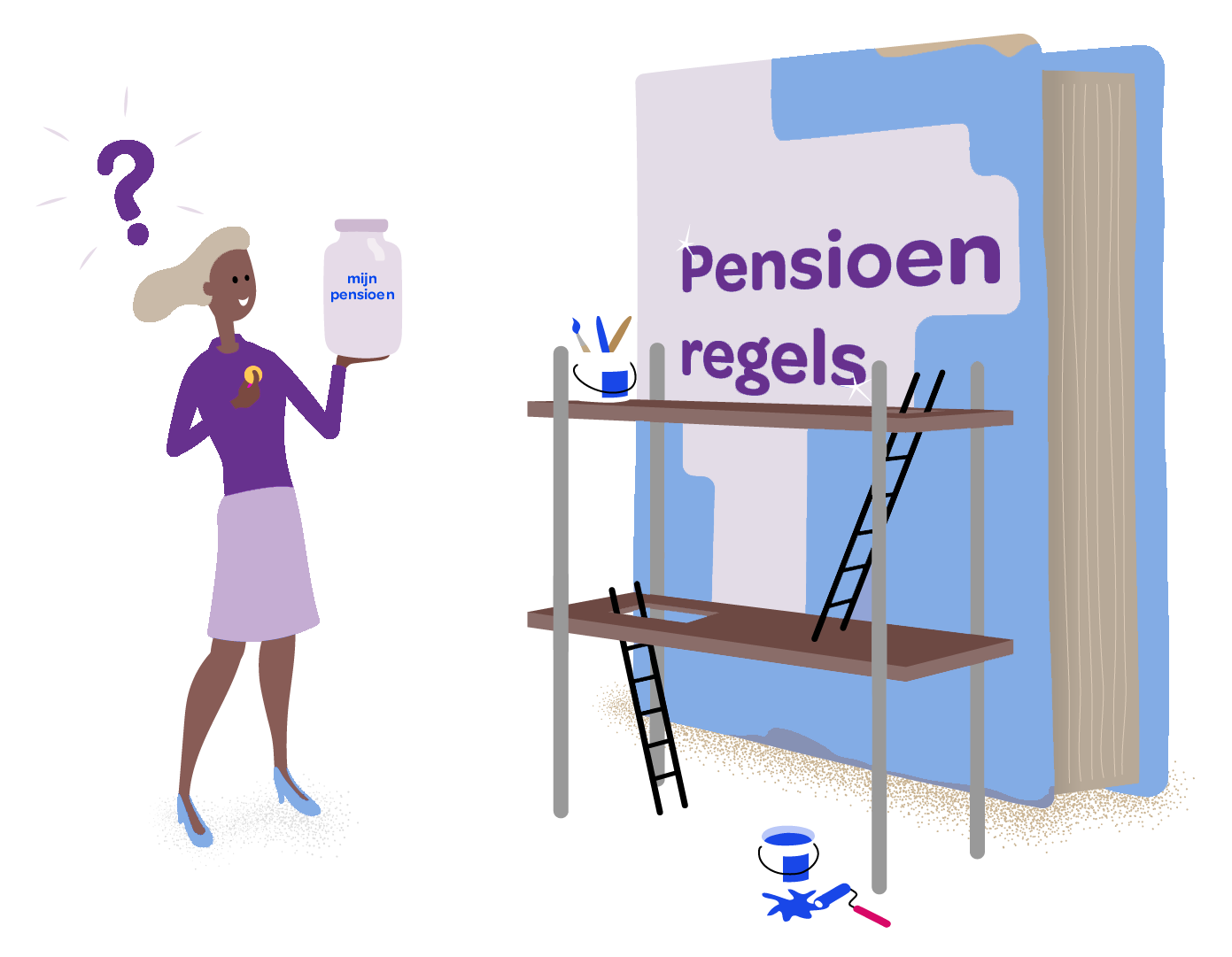 New rules for pension - webinar
On 21 November 2022 our Pensions Director - Mike Pernot - shared some information about:
What is the reason for new pension rules?
What will change, what will stay the same?
How will this affect you?
You can watch the recording of the webinar here. It is no longer possible to ask questions directly. Many questions were asked during the flash webinar, which we have collected for you.
To questions and answers
What will happen in the near future?
Now that the law has been passed, it is clear that the preparations of your employer, the trade unions and Philips Pensioenfonds have not been in vain. A pension is an employment condition, which means that employers, together with the trade unions, are the first to make pension choices. Philips Pensioenfonds supports them in this and tests the feasibility of the new pension plan. This includes checking whether the new regulation is fair and explainable to all stakeholders. All pensions must be adjusted to the new statutory pension rules by 1 January 2028 at the latest.
Latest news
We will keep you update on the latest developments with newsarticles and blogs.
What does it mean to you?
Due to the new Future Pensions Act, pensions in the Netherlands will look different. For example, all participants of pension funds receive their own 'pension pot' from which their pension is paid. And the pension will, more than now, move along with the waves of the economy. So changes are coming, but a number of things will remain the same: income will also be arranged for after your retirement, in the event of disability and for any surviving dependents after your death.
A frequently asked question from our participants is: "Can my pension capital run out?" We can be clear about that: no, you will still receive a pension for as long as you live and you don't have to worry about running out of money for your pension. On this page we list a large number of questions and answers. And you read the top 5 questions about the future pension scheme about which there are many misunderstandings.
Questions and answers
Recently, we received a lot of questions from participants about the new pension system. Below you will find a top 5 Frequently Asked Questions. More answers can about choices, timelines, conversion and compensation can be found on our Questions and Answers page. 
No, you will receive a pension as long as you live. You don't have to worry about that.
At the date of your retirement, your annual pension will be calculated based on your life expectancy. This is the pension that you can draw every year from your own pension capital. This implies that each member's pension savings will run out as soon as they reach the life expectancy. If they grow older than originally expected, they would stop receiving a pension then, which is of course not the idea.
The National Pension Agreement (Pensioenakkoord) includes arrangements about covering this 'long life risk', to provide for a pension income for anyone who passes their life expectancy. The actual pension capital of any member who dies sooner than projected will be divided among members who live longer. This means that additions to your pension capital as you grow older are made annually and gradually, instead of when you pass your projected life expectancy.
It is also important to note that the long life risk will not be covered entirely if fewer members die than projected. However, it is also possible that the 'solidarity' or 'risk-sharing' reserve will be used to cover the remaining long life risk.
 
Unfortunately, we cannot guarantee that. The value of your pension immediately after the transition to the new pensionsystem is highly dependent on our funding ratio at the time of transition. Of course, this is not yet know at this homent. However, by responsible indexation and by taking less risk in our investment policy, the coming years we try to limit the risk of too low a funding ratio at the time of transition to the new pension system as much as possible. After the introduction of the new pension rules, pension will depend more than now on interest rate developments and investment results. This can of course be positive compared to the current system, but also negative. We will try to prevent a decrease in pension benefits as much as possible. The possibilities we have for this also depend on the decision-making of the social partners (employers and unions) concerning the type of pension rules and its implementation. 
As soon as it is clear exactly how the new Philips, Signify and Versuni pension plans will be structured, we can run calculations to see how high our members may expect their pensions to be at the time of transition. There is a chance that a particular group of members will not gain not as much or lose out (without compensation): mainly active members in the middle age bracket. Members in this group will accrue less pension in the future, without having benefited from a higher pension accrual when they were younger. The premise in the National Pension Agreement is that this group will have to be compensated properly if it is established that they will lose out.
Moreover, it is primarily up to the social partners to determine whether there is a disadvantage that needs to be compensated and, if so, how high the compensation should be. The social partners also decide on the topic of compensation. It is allowed to finance all or part of the compensation from the assets of the pension fund. If the social partners wish employ this possibility, they may ask the management of the Fund for their consent. 
 No, they will not necessarily suffer any disadvantage. Entitlement conversion refers to the basic principle that the new rules will also apply to the accrued pension rights. It is impossible to say precisely how adopting the new system will impact the various groups of members until it becomes clear exactly what shape the pension plan will take at Philips Pensioenfonds and what the rules regarding entry will look like. 
This will hinge on the pension fund's financial position at the time of the transition, but also on other factors, including for example:
Which of the two regulation possible types is chosen;
Depending on the choice of plan: how large the solidarity buffer or risk-sharing reserve is and how it is filled (is part of the current buffer used for this?);
If compensation for middle-aged active members is the case: How much compensation will be needed, and how will it be financed?
What figure will be used for the projected returns? The projected returns represent the returns that are used at a member's retirement date to estimate the future pension benefits. The lower the projected returns are, the lower the monthly pension will be, and vice versa. You can find more information about the projection yield in the question "Will actuarial interest rates lose their relevance under the new pension system?"
Only once all the details of how the pension plan will work and how it will be financed will we be able to calculate how the pension plan is likely to affect individual members and groups of members.
In the current pension system, younger pension accruors contribute to the pension accrual of their older colleagues. In the new pension scheme, the same premium is available for every pension accruor. Middle-aged pensioners are too young to have benefited maximally from young people contributing part of their pension accrual in the current system and too old to benefit from the equal contribution for everyone in the new system.
That is why members who are now in the middle age bracket and are still accruing a pension with Philips Pensioenfonds might find themselves in a less favourable situation when the new pensionrules are adopted. It will need to be considered whether this group will be disadvantaged, and whether that will then need to be compensated. This will have to be initiated by the employers and unions. 
That is correct. Under the new system, you will accrue a personal pension capital that is invested. The value of your pension capital will fluctuate over time. You will be able to see how much pension capital you have at a particular moment. You will also be able to see what developments have affected it, either increasing its value (contributions and investment gains, for example) or decreasing its value (such as benefits that you have drawn or investment losses). 
How much pension you can draw from your pension capital after you retire will not be predetermined: instead, it will depend on factors such as future investment yields and the interest rates when you retire. Those yields will depend on your age: while you are young, more of your pension capital will be invested in equities (shares) and its value will fluctuate more strongly than when you are older and it is invested more conservatively.
When the new system is introduced, your pension will also be affected more strongly by economic fluctuations: it will be more likely to go up in times of prosperity, but also more likely to go down when the economy is struggling. We will try to prevent a decrease in pension benefits as much as possible. The possibilities we have for this also depend on the decision-making of the employers and unions on the type of contract and its implementation.
With regard to the increase in your pension: in the current pension system, this is always done through indexation. In new pension system your pension will not be indexed in the way that it is now. Whether your pension goes up depends on the amount of your personal pension assets. And also besides the investment return, the projection return will be determining the yearly adjustment of the benefit. More information about the projection return can be found on our Question and Answers page under the question: 'Is the calculation interest rate in the new pension system no longer important at all?'. 
What do our participants think?
Did you know that 3 out of 10 active members do not know that a new pension system is coming? During our last annual participant survey, we asked members to share about their confidence in the new system. We consider the interest of all of our participants and constantly inform you about the developments. If you have any questions, do not hesitate to contact us. In addition, we ask for feedback on our communication and designs for the Pension Portal of the future.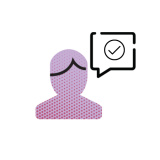 Faith in the new pension system:
Active member: "I understand that change is needed and I also feel uncertainty about the fact that benefit will become more flexible. I am confident that pension funds are well aware of this and take the necessary precautions."
Retired member: "It seems to be a realistic method, which is also used abroad. With the previous change to FLEX pension, things have also improved, let's hope that this will also be the case concerning the new pension system."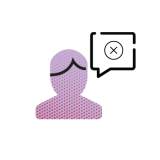 Suspicion of the new system:
Active member: "In this new system, I might have less money when I need it most, and the media and peer reports are not positive."
Retired member: ""It's unfair to change the rules for people who already receive a pension. I can't take any additional measures now and I have little faith in the government."
Related information
The information below might also be interesting for you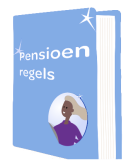 Pensioen duidelijkheid (clarity about pensions) 
An online platform created by the Ministry of Social Affairs and Employment with information about what the new rules entail. 
Visit pensioenduidelijkheid.nl (Dutch only)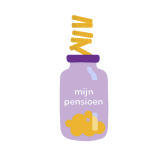 Mijn Pensioen Overzicht (My pension overview)
This website will give you an overview of the total pension you have already accrued; at Philips Pensioenfonds and possibly at other employers. 
Visit Pension Overview