All pension funds in the Netherlands are obliged to draw up a crisis plan. The crisis plan of Philips Pensioenfonds describes what the Board will do if the Fund enters or threatens to enter a crisis situation. Measures that can be taken in a crisis situation include not increasing your pension or even reducing it to a limited extent.
 
The crisis plan describes the funding ratios at which there will usually be a (partial) increase or reduction of your pension. This has changed as a result of legal and policy developments. More information about this can be found here. A summary of the crisis plan can be found on the right on this webpage.
Crisisplan summary
Attachment
Size

1 July 2023

The crisis plan describes what the Board of Philips Pensioenfonds will do if the Fund finds itself or threatens to find itself in a crisis situation.

438.91 kB
Related information
Is the information below interesting for you?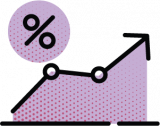 Indexation policy
We try to increase your pension every year. This is called 'indexation'. But indexation cannot be taken for granted. Do you want to know more about our indexation policy?
Go to indexation policy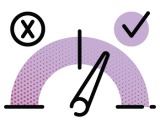 Investment policy
Philips Pensioenfonds invests its assets to pay for the pensions of current and former employees. Investing the pension money is necessary to be able to offer you a good pension.
Go to investment policy