Indexation ambition
The Board of Trustees does everything in its power to grant indexation to raise your future pension. The recent past has once again proved that we are highly dependent on external developments. Unfortunately, we cannot therefore give you a guarantee. But the Board aims to offer you a pension that retains its purchasing power in the long term. In other words, it is our ambition to increase your pension through indexation. Here you can read what the ambition means in concrete terms for retired pension and active members. Besides, the indexation ambition is not determined by Philips Pensioenfonds but by the social partners at Philips (also for members who work for Signify or Versuni).
Evaluation Indexation policy
In 2022, the Board evaluated the indexation policy, partly because of new pension rules that will come into effect within a few years. From now on, the Board will annually determine the maximum indexation that is justified.
More about this subject in our magazine Generaties (in Dutch)
Ambition for retired members
The ambition of Philips Pensioenfonds is to increase your pension annually by the same rate as price inflation, expressed in the derived consumer price index established by Statistics Netherlands (CBS). Unlike the 'standard' consumer price index, the derived consumer price index does not reflect changes in the rates for product-linked taxes (such as VAT and duties on alcohol and tobacco), municipal taxes and subsidies – essentially, price changes resulting from government measures.
The Board of Trustees of Philips Pensioenfonds does not consider it to be the pension fund's duty to settle the effects of government measures. As a result, the rate by which your pension with Philips Pensioenfonds increases (based on the ambition) consistently deviates from the price increases according to the 'standard' consumer price index. Philips Pensioenfonds is not alone in this: the overwhelming majority of pension funds use the derived consumer price index.
Ambition for active members
The ambition of Philips Pensioenfonds is to raise your accrued pension rights every year by the same rate as wage inflation, expressed in the collective salary scale adjustments under Philips's collective labour agreement (including for Signify and Versuni employees). Whenever the Board of Trustees passes a decision to raise the accrued pension rights for members participating in the flex pension plan, that rise takes effect on the same date every year: 1 April.
Related information
You might also be interested in the following information.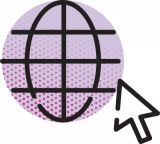 News overview
Visit our news page to find out the latest news, including information about increases in your pension through indexation.
Go to news overview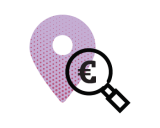 Financial position
Whether your pension can be increased, and if so by how much, depends, among other things, on the financial health of Philips Pensioenfonds. What is the pension fund's current situation?
Go to financial position