For active members, if the accrued pension rights are increased, the indexation takes effect on the same date every year: 1 April. Our ambition is to ensure that the accrued pension rights retain their purchasing power by increasing every year by the same rate as wage inflation (the collective salary scale adjustments under Philips's collective labour agreement, including for Signify and Versuni employees). These increases are paid from the returns/assets of Philips Pensioenfonds. Irrespective of the question of what increase is possible on the basis of the statutory rules, the Board annually determines the maximum increase that is justified. In doing so, the Board looks at a large number of relevant facts and circumstances, such as the financial situation, the level of inflation, the situation on the financial markets, differences between participant groups, the remaining period until the transition to a new pension system and how much other pension funds increase the pensions.
Policy funding ratio
Here you will find the current level of the policy funding ratio of Philips Pensioenfonds.
Chart funding ratio
Pension increases in recent years
Over the past ten years, Philips Pensioenfonds has raised the accrued pension rights as follows:
 

Increase at 1 April

Our ambition

Price increase*

 

 

Collective scale adjustment at 
Philips under the collective 
labour agreement

Consumer price index 
published by Statistics 
Netherlands for the period
from January- January

2023
2.1%
2.1%
7.6%
2022
1.98%***
1.6%
6.4%
2021
0%
3.4%
1.6%

2020

0.64%

2%

1.8%

2019

2.25%

3.0%

2.2%

2018

0.22%

0.38%**

1.5%

1.5%

2017

0%

2.1%

1.7%

2016

0%

1.6%

0.6%

2015

0%

1.5%

0%

2014

2.05%

4.5%

1.4%
*The figures on price increases are based on data published by Statistics Netherlands.
**Additional increase at 1 November 2018.
***Including compensatory indexation of 0.38%
Indexation after termination of your employment or after retirement
If your employment ends or if you retire, Philips Pensioenfonds uses a different method for adjusting your pension. In these situations Philips Pensioenfonds seeks to increase your pension annually to reflect price inflation, based on increases in the derived consumer price index published by Statistics Netherlands (CBS).
Related information
You might also be interested in the following information.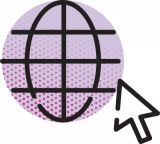 News overview
Visit our news page to find out the latest news, including information about increases in your pension through indexation.
Go to news overview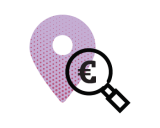 Financial position
Whether your pension can be increased, and if so by how much, depends, among other things, on the financial health of Philips Pensioenfonds. What is the pension fund's current situation?
Go to financial position